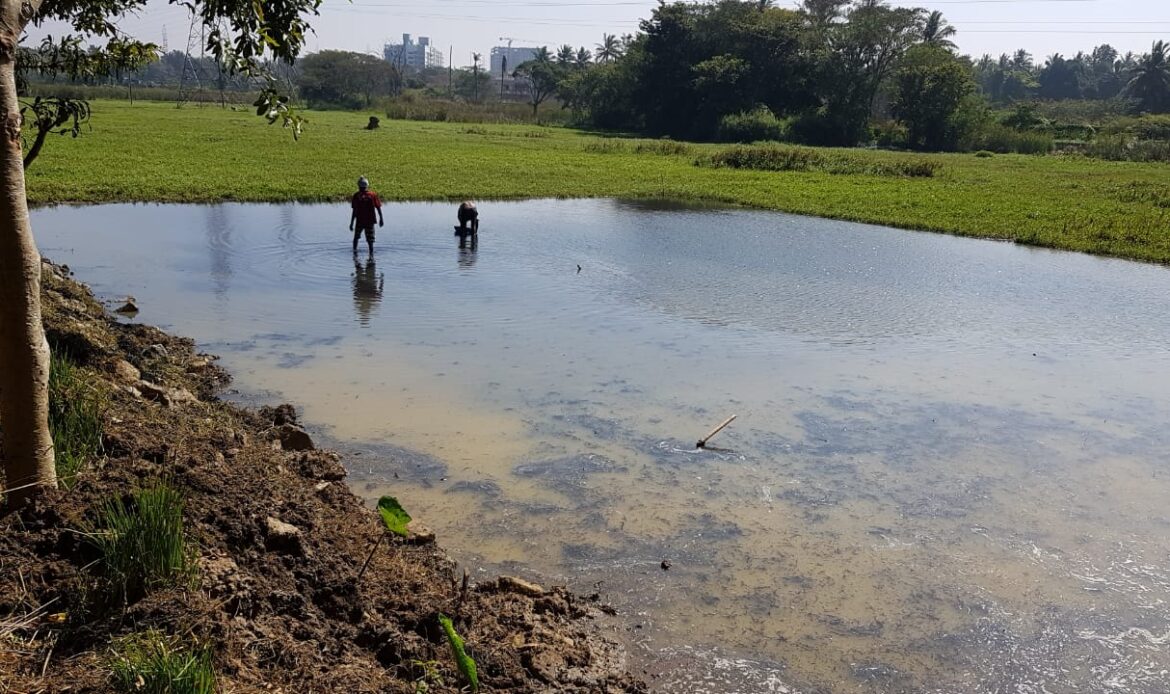 Round the Year Bird Survey conducted by identified experts Dr.Subramanya and Ms.Varsha to document the Birds at Puttenahalli Lake was initiated with the help of CSR funds received from Wipro Foundation.
A total of number 86 species were recorded at the lake between the months of August to December 2020. Among 86 species of birds recorded, 41, 49, 62, 74 and 57 species were recorded during August, September, October, November and December, respectively, with a maximum number of species recorded in November. These included 56 species of residents, 16 species of birds that built nests and raised their young ones at the lake. The birds observed breeding at the lake during the survey period included, Black-crowned Night Heron, Black-headed Ibis, Bronze-winged Jacana, Eurasian Coot, Eurasian Moorhen, Eurasian Spoonbill, Great Cormorant, Grey-headed Swamphen, Grey Heron, Indian Cormorant, Little Cormorant, Little Grebe and Purple Heron. About 14 species of migratory birds were recorded visiting the lake from October onwards and the migratory bird species recorded during the survey period included, Ashy Drongo, Barn Swallow, Black-winged Stilt, Blyth's reed Warbler, Booted Warbler, Brown Shrike, Chestnut -tailed Starling, Eurasian Marsh Harrier, Green Sandpiper, Green Warbler, Greenish Warbler, Grey Wagtail, Indian Golden Oriole, Marsh Harrier, Paddy-field Warbler and Wood sandpiper.Based on their feeding habitat usage, the 86 species observed during the census period.
Papers presented for the National Conference on Citizen Science for Biodiversity – #CitSciIndia2020: September 28, 2020 to October 1, 2020
'Ecoengineering and Eco-restoration of Lakes in Karnataka' conducted online by Dr.H.N.Chanakya on 31/10/2022
Kere Habba 2022' conducted online on 26/1/2022
Dragonflies and Damselflies study' by Government first grade college Yelahanka with WWF support- 24th Oct to 18th Dec 2021
Develop 'Eco Responsibility' among students Through Eco-Club of Government First Grade College, (This is on going project. Faculty of the college has taken up programmes that would develop interest, skills and attitudes directed towards learning and being responsible for one's own environment.